European Web Site on Integration – November 2018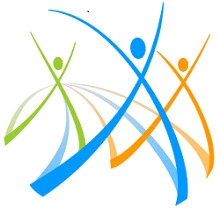 This is the November issue of the European Web Site on Integration's newsletter.
Please find below a selection of the most relevant policy developments, data updates, events, funding schemes and good practices at the EU, national and local level, recently published on the Web Site.
E-Newsletter
12 November 2018 / 108
EU Highlights
European Parliament denounces lack of action on xenophobia, racism and fascism
Deeply concerned about violent attacks against migrants and other minority groups, as well as the increasing normalisation of intolerance, the European Parliament has passed a resolution that condemns the worrying failure in Member States to move against neo-Nazi and neo-fascist groups. The Parliament calls on Member States to take more action.
EIN members meet in Vienna
The fifth meeting of the European Integration Network (EIN) is taking place in Vienna on 12-13 November 2018. This edition of the meeting of EIN members, which includes national authorities from the 28 EU countries plus Iceland and Norway, will focus on the integration of migrant women.
---
Upcoming Events
Porto - International Conference on Interculturalism and Multiculturalism
28/03/2019 09:00
(Centre for Intercultural Studies Office 333 Rua Jaime Lopes Amorim, s/n 4465-004 São Mamede de Infesta Portugal)
Registration is now open for the 2019 International Conference on Interculturalism and Multiculturalism. The Conference organised by the Centre for Intercultural Studies of the Oporto Polytechnic Institute will take place on 28, 29 and 30 March 2019 in Porto and will be divided into…
Read More
Click here for more events
---
Latest News
European Commission provides €24.1 million to support and educate migrant children in Greece
The European Commission has provided €24.1 million in emergency assistance to the International Organization for Migration (IOM) to support Greece in responding to migratory challenges. The IOM will receive the funding to help ensure the education and well-being of migrant children,…
Read More
New Greek strategy for integration targets 10,000 refugees in one year
The Greek Secretary General on Immigration Policy, Miltiadis Klapas, has stated that the Ministry of Migration Policy aims to reach 10,000 refugees in one year through its strategy for integration. Furthermore, the Ministry supports the Ministry of Education's policy to integrate refugee…
Read More
Großdemonstration in Berlin gegen Rassismus
Fast eine Viertelmillion Menschen haben am Samstag in Berlin ein Zeichen gegen Rassismus und Hass gesetzt, indem sie dem Aufruf zur "#Unteilbar"-Großdemonstration gefolgt sind. Die Veranstalter zeigten sich überwältigt, da sie mit lediglich 40.000 Teilnehmern gerechnet hatten.…
Read More
Active Citizens Fund-Slovakia is now open
Active Citizens Fund-Slovakia is a new grant programme aiming to strengthen civil society, support active citizenship and empower vulnerable groups in Slovakia. Over the period 2018 – 2023, Active Citizens Fund will distribute nearly €8 million for projects in Slovakia through the…
Read More
High Commission for Migration in Portugal organises 2018 edition of Next Door Family
The 2018 edition of the Next Door Family initiative will take place on 25 November 2018 in Portugal, Spain, and the Czech Republic. Through this initiative, a native family and an immigrant or refugee family are paired together, and one family will host the other family in their home for a…
Read More
UNHCR Malta seeks partner for protection and integration project
UNHCR Malta seeks a partner organisation in Malta for a project that aims to assist asylum-seekers, beneficiaries of international protection, and stateless persons in their arrival, reception, and integration stages in Maltese society. The main proposed activities for the project are divided…
Read More
Click here for more news
---
Integration Practices Recently Uploaded
Rehabilitation, Empowerment and Integration of Asylum Seeking Torture Survivors
This project worked with 220 asylum-seekers and refugees in Croatia, Austria, and Germany who were torture survivors. It assisted and supported them in overcoming the consequences of traumatic experiences while also empowering them towards integration in their new countries. The underlying…
Read More
Click here for more integration practices
Share your own good practice with the rest of the community! Click here
---
Latest Funding Information
Europe: €16.2 million AMIF call for proposals to support integration of third-country nationals
The European Commission has opened for proposals a total of €16.2 million to support the integration of third-country nationals. The available funding comes from the Asylum, Migration and Integration Fund (AMIF), which supports actions promoting the efficient management of migration flows…
Read More
Funding opportunity – Social and labour market inclusion in the Czech Republic
The European Social Fund in the Czech Republic announces a new call for grant applications within the framework of the Operation Programme Employment. The goal of the call is to increase the employability of individuals endangered by social and labour market exclusion. A total of 200 million CZK…
Read More
Funding opportunity – Czech education ministry announces grant for integration of foreign children
The Czech Ministry of Education, Youth and Sports has opened a grant programme to support the education of foreign children. The total allocation under this grant will be 3 million CZK (approximately 116,000 euros). Applications are due by 20 November 2018 at 14:00 . The goal of the grant…
Read More
Click here for more funding information
---
Latest Documents
Good Practices for Refugee Integration with European Funding
The Bulgarian Council on Refugees and Migrants presented a new guidebook on good and promising practices in refugee integration at their annual conference organised with UNHCR on 24 October 2018 in Sofia. The guidebook is the result of vast research on projects all around the EU, implemented by…
Read More
Gesundheit von Geflüchteten in Deutschland – Ergebnisse einer Befragung von Schutzsuchenden aus Syrien, Irak und Afghanistan
Das Ergebnis einer Befragung des Wissenschaftlichen Instituts der AOK (WIdO) zeigt: Mehr als drei Viertel aller Geflüchteten aus den Herkunftsländern Syrien, Irak und Afghanistan haben unterschiedliche Formen von Gewalt erlebt und sind dadurch oft mehrfach traumatisiert. Die Befragung…
Read More
Bessere Verwaltung in der Migrations- und Integrationspolitik – Eine Aufgabe für Bund, Länder und Kommunen
Eine neue von der Stiftung Mercator geförderte Studie zur Migrations- und Integrationspolitik empfiehlt Bund, Länder und Kommunen künftig eine klarere Aufgabenteilung: So sollen Länder und Kommunen den Forschern zufolge mehr Aufgaben bei der Integration übernehmen,…
Read More
L'insertion des immigrés, de l'arrivée en France au premier emploi
L'Institut national de la statistique et des études économiques (INSEE) et la Direction de l'animation de la recherche, des études et des statistiques (Dares) publient une nouvelle étude sur l'insertion des immigrés en France. La moitié de la…
Read More
Click here for more documents
---
---
Follow us on Social Media
Jan Dítko

14. 11. 18
Zdroj: migrationonline.cz