European Web Site on Integration – October 2018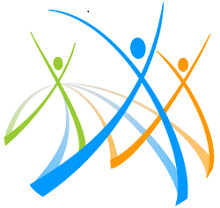 This is the October issue of the European Web Site on Integration's newsletter.
Please find below a selection of the most relevant policy developments, data updates, events, funding schemes and good practices at the EU, national and local level, recently published on the Web Site.
E-Newsletter
12 October 2018 / 107
EU Highlights
10 case studies on city-level integration efforts to be published by OECD and European Commission
Local authorities play a major role in successful migrant integration. The OECD and European Commission are therefore taking a closer look at how 10 European cities have approached integration. The case studies are part of a series of reports on the local integration of migrants and refugees. 7 of the 10 case studies have been released so far.
---
Upcoming Events
Athens - Outcast Europe Exhibition and Conference
25/10/2018 09:00
(Bagkeion, Omonoia Square, Athens, Greece)
The civic action organisation Inter Alia invites the public to the exhibition and conference 'Outcast Europe' to be held in Athens in October 2018. The exhibition brings to Athens personal items and stories of displacement and movement, as the last in a series of exhibitions that…
Read More
Porto - International Conference on Interculturalism and Multiculturalism
28/03/2019 09:00
(Centre for Intercultural Studies Office 333 Rua Jaime Lopes Amorim, s/n 4465-004 São Mamede de Infesta Portugal)
Registration is now open for the 2019 International Conference on Interculturalism and Multiculturalism. The Conference organised by the Centre for Intercultural Studies of the Oporto Polytechnic Institute will take place on 28, 29 and 30 March 2019 in Porto and will be divided into…
Read More
Marsa - Snapshots from the Border Free Event Day
20/10/2018 09:00
(San Ġorg Preca College, Marsa Primary School, Lorenzo Balbi Street, Marsa, MRS 1813, Malta)
Maltese NGO Kopin and Marsa Local Council are organising a day of fun activities as part of the Snapshots from the Border project. This is a 3-year project aiming to raise awareness of migrant issues through a bottom-up approach working at the local level and specifically targeting the…
Read More
Click here for more events
---
Latest News
Slovak Ministry of Labour publishes new strategy on labour mobility of foreigners
The Slovak Ministry of Labour, Social Affairs and Family published in September 2018 the Strategy o n Labour Mobility of Foreigner s in the Slovak Republic, which is expected to be discussed in the parliament in the next few weeks . The material elaborates measures aimed at resolving labour…
Read More
Großes deutsches Bündnis startet Online-Aufruf gegen Rassismus
Mit einer großen Internetaktion will das zivilgesellschaftliche Bündnis "Allianz für Weltoffenheit" ein Zeichen gegen Rassismus setzen. Die Aktion ruft dazu auf, ab dem 3. Oktober Fotos von der Vielfalt in Deutschland auf der Website "Deutschland Vereint"…
Read More
The Helsinki Foundation to monitor xenophobia in 2018 Polish local election campaigns
The Helsinki Foundation for Human Rights will launch social monitoring of hate speech and xenophobic speech used in political campaigns for the Polish local elections taking place in October 2018. The social monitoring project will examine social media posts of electoral candidates in selected…
Read More
Czech government launches new informational website for international protection holders
The Refugee Facilities Administration of the Czech Ministry of the Interior has launched a new website for international protection holders. The website aims to provide international protection holders with information on services, activities and support provided within the framework of…
Read More
Dutch municipalities call for more humane system of residence permits for asylum-seeking children
Dutch municipalities and NGOs are calling for a more humane system of granting residence permits for asylum-seeking children, many of whom have spent most or all of their lives in the Netherlands. The Children's Ombudswoman of the Netherlands, as well as a number of NGOs, have asked the…
Read More
Click here for more news
---
Integration Practices Recently Uploaded
Connect Migration Network – Digital Literacy for Immigrants
Connect Migration Network ( Red Conecta Migración , or 'RCM') is a digital literacy programme that works for the social integration of migrants ages 15 years and older by providing training in information and communication technology (ICT). RCM works with a network of NGOs,…
Read More
Click here for more integration practices
Share your own good practice with the rest of the community! Click here
---
Latest Funding Information
Europe: €16.2 million AMIF call for proposals to support integration of third-country nationals
The European Commission has opened for proposals a total of €16.2 million to support the integration of third-country nationals. The available funding comes from the Asylum, Migration and Integration Fund (AMIF), which supports actions promoting the efficient management of migration flows…
Read More
Funding opportunity - City of Prague to support municipal integration projects
Prague City Hall has announced a call for grant applications on projects to support the integration of foreigners in 2019. Prague is the only Czech municipality that regularly allocates funds to integration activities. The total budget is 15 million CZK (approximately €59,000). Grant…
Read More
Click here for more funding information
---
Latest Documents
ECRI Report on Portugal (fifth monitoring cycle)
In a report on Portugal published 2 October 2018, the European Commission against Racism and Intolerance (ECRI), established by the Council of Europe, shows that the school results of students in Portugal with a migration background have improved sharply, and there was an overall decline in…
Read More
SVR-Integrationsbarometer 2018
Alle zwei Jahre misst das Integrationsbarometer des Sachverständigenrats deutscher Stiftungen für Integration und Migration (SVR) das Integrationsklima in Deutschland. Für die aktuelle Erhebung wurden über 9.000 Menschen deutschlandweit befragt. Zwei Drittel davon haben einen…
Read More
Good Practices in Migrant Integration: Trainer's Manual
This training manual published by the Office for Democratic Institutions and Human Rights (ODIHR) of the Organization for Security and Co-operation in Europe (OSCE) includes 10 modules focusing on different aspects of the migrant integration process in receiving countries. The manual is intended…
Read More
Working Together: Skills and Labour Market Integration of Immigrants and their Children in Finland
This OECD review examines skills and labour market integration of immigrants and their children in Finland. While the number of foreign-born individuals residing in Finland remains small by international standards, growth has been among the fastest in the OECD. Different migrant populations have…
Read More
Click here for more documents
---
---
Follow us on Social Media
---
Manage your newsletter settings here
Jan Dítko

17. 10. 18
Zdroj: migrationonline.cz