European Web Site on Integration – September 2018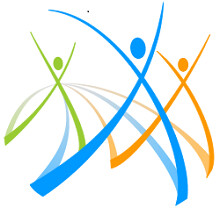 This is the September issue of the European Web Site on Integration's newsletter.
Please find below a selection of the most relevant policy developments, data updates, events, funding schemes and good practices at the EU, national and local level, recently published on the Web Site.
E-Newsletter
12 September 2018 / 106
EU Highlights
New evidence on integration of refugee women in EU
Women make up around 45% of refugees in Europe—and their share is growing—but relatively little is known about their specific needs and integration outcomes. Understanding the challenges of refugee women is all the more important because this group faces a 'triple disadvantage', encountering difficulties that arise from being female, non-native and having a refugee background. In this context, a recent study by the OECD fills in some of the knowledge gap with new comparative data from selected EU and non-EU countries. The study is available in German and English.
---
Upcoming Events
Thessaloniki - Final Multiplier Event: Integrating Refugees in Higher Education and Europe
04/10/2018 09:00
(Aristotle University Research Dissemination Center (Red Building), Aristotle University Campus, 3rd Septemvriou str., 54636 Thessaloniki, Greece)
The team of S.U.C.RE. (Supporting University Community Pathways for Refugees-Migrants) invites attendees to the Final Multiplier Event, to be held on 4 October 2018 in Thessaloniki, Greece . The event aims to bring together academics, NGOs, practitioners, EU/national representatives and refugee…
Read More
Brussels - Digital Journey: From Inclusion to Empowerment
18/10/2018 08:00
(Hotel NH Brussels Bloom, Rue Royale 250, 1210 Brussels, Belgium)
On 18-19 October 2018, the organisation ALL DIGITAL will host its 11th annual summit under the title 'Digital Journey: From Inclusion to Empowerment' in Brussels, Belgium. The overall topics of the conference revolve around global citizenship, awareness-raising about human rights,…
Read More
Berlin - Integration heißt demokratische Teilhabe (Tagung)
15/10/2018 10:30
(Repräsentanz Berlin der Robert Bosch Stiftung, Französische Straße 32, 10117 Berlin, Deutschland)
Tagung: Integration heißt demokratische Teilhabe - Partizipation und Engagement von und mit Flüchtlingen und Zugewanderten, 15. bis 16. Oktober 2018, Berlin Migranten und Geflüchtete sind Teil der vielfältigen deutschen Gesellschaft – unabhängig davon, ob sie…
Read More
Bucharest – COST training on survey data related to ethnic minority and migrant integration
26/10/2018 09:00
(The Faculty of Sociology and Social Work, University of Bucharest, Bucharest, Romania)
The University of Bucharest's Research Institute and Faculty of Sociology and Social Work are calling for applications for the second training school organised as part of the European Cooperation in Science & Technology (COST) network on survey data related to the integration of ethnic…
Read More
Click here for more events
---
Latest News
Deutschland: Rechtsextreme Ausschreitungen in Chemnitz sorgen bundesweit für Entsetzen
Nach dem Tod eines jungen Deutschen gehen in Chemnitz hunderte Menschen auf die Straße, darunter viele gewaltbereite Rechte. Die Ausschreitungen am Sonntag und Montag haben in der gesamten Bundesrepublik für großes Aufsehen und zahlreiche Kritik gesorgt. Auslöser für…
Read More
Luxembourg: What do election manifestos say about integration?
On 14 October 2018, voters in Luxembourg will choose 60 representatives for the Chamber of Deputies. 8 political parties have published their election manifestos and only one, the Communist Party, does not touch upon integration matters. Most proposals are positive and no party proposes a budget…
Read More
Ireland: Asylum seekers gain right to work
Many asylum seekers in Ireland are now finally able to enter the labour market. A new directive has lifted the previous ban on asylum seekers' working, following a lengthy campaign that sought to reverse the ban. The new rules come a year after the Supreme Court found that the ban on work…
Read More
Greece: Children lack access to education on the Aegean Islands
Human Rights Watch has found that, on the Aegean Islands, no more than 400 asylum-seeking children were enrolled in formal (school) education by the end of the 2017-2018 school year, although there are more than 3,000 school-age children on the island at any given time. For most…
Read More
Croatia: More language courses available for adult refugees and asylum-seekers
Refugees in Croatia have been confronted with a systemic lack of availability of Croatian language learning courses, with many recognised refugees unable to start courses even years after their refugee status was granted. However, some progress has recently been made in this situation. In March…
Read More
Latvia: Openness is a Value - Campaign for Diversity, Tolerance and Non-Discrimination
The Society Integration Foundation of Latvia has launched a campaign as part of the project Diversity Promotion, which aims to promote the employment and socioeconomic inclusion of persons at risk of social exclusion and discrimination, while fostering the improvement of information and…
Read More
Click here for more news
---
Integration Practices Recently Uploaded
The Factory of Projects - Free workshops on fundraising for cultural projects
Fundacja Inna Przestrzeń (Other Space Foundation) organised a series of free workshops for immigrants on fundraising and implementing cultural projects, under the umbrella of 'The Factory of Projects'. The workshop participants received training on topics like fundraising and writing grant…
Read More
Click here for more integration practices
Share your own good practice with the rest of the community! Click here
---
Latest Funding Information
Portugal: AMIF funding for entrepreneurship and employability
The High Commission for Migration is currently accepting project proposals from actors promoting the labour market integration of third-country nationals, with emphasis on entrepreneurship and employability. This funding call is published within the framework of the Portuguese budget of the…
Read More
Europe: €16.2 million AMIF call for proposals to support integration of third-country nationals
The European Commission has opened for proposals a total of €16.2 million to support the integration of third-country nationals. The available funding comes from the Asylum, Migration and Integration Fund (AMIF), which supports actions promoting the efficient management of migration flows…
Read More
Click here for more funding information
---
Latest Documents
A Needed Evidence Revolution - Using Cost-Benefit Analysis to Improve Refugee Integration Programming
This report by the think tank Migration Policy Institute looks at the application of a tool used by economists—the cost-benefit analysis—in the area of migrant integration. The report aims to improve integration efforts by highlighting another tool for programme evaluation. Although…
Read More
Accessing Higher Education in Europe - Challenges for Refugee Students & Strategies to Overcome Them
This study, published as part of the 'Supporting University Community Pathways for Refugees-Migrants' (S.U.C.R.E.) project, addresses admissions procedures and preparatory programmes for refugees looking to access higher education across Europe. Among other topics of study, the…
Read More
Keeping it Local - Discussion document and proposed actions for Local Authorities on developing local migrant integration strategies
Ireland's first National Migrant Integration Strategy called ' A Blueprint for the Future ' set out seventy-six specific recommendations for action by Local Authorities. One of these recommendations calls for Local Authorities to update their migrant…
Read More
National Identity, Civil Society and Integration Policy Implementation Plan 2019-2020
Latvia's National Identity, Civil Society and Integration Policy Implementation Plan 2019-2020 draws on the Guidelines on National Identity, Civil Society and Integration Policy 2012-2018. The new Plan retains the main tasks set out in the 2012-2018 Guidelines—to promote the…
Read More
Click here for more documents
---
---
Follow us on Social Media
Jan Dítko

17. 9. 18
Zdroj: migrationonline.cz