European Web Site on Integration – December 2018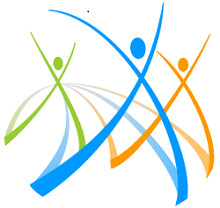 This is the December issue of the European Web Site on Integration's newsletter.
Please find below a selection of the most relevant policy developments, data updates, events, funding schemes and good practices at the EU, national and local level, recently published on the Web Site.
E-Newsletter
12 December 2018 / 109
EU Highlights
Fifth Meeting of the European Migration Forum - Call for expressions of interest
The next meeting of the European Migration Forum will take place 3-4 April 2019 in Brussels. This edition of the Forum will focus on safe and regular migration. Stakeholder organisations interested in attending are invited to apply by 14 January 2019.
European Commission and OECD explore indicators of immigrant integration
A new report provides a comprehensive international comparison of immigrant integration outcomes. It includes chapters focusing specifically on integration in the EU, young people with migration backgrounds, and gender differences. The report is available in English and French.
EU Fundamental Rights Agency reports on 2nd EU minorities and discrimination survey
The Agency examines the experiences of almost 6,000 people of African descent living in 12 EU countries. It provides recommendations on how to combat high levels of discrimination and harassment. See the report.
---
Upcoming Events
Lisbon - Launch of the 2018 Annual Statistical Report on Immigrant Integration Indicators
18/12/2018 09:30
(Salão Nobre do INE, Av. António José de Almeida 1000-043 Lisboa, Portugal)
On International Migrants Day, 18 December 2018, the Migration Observatory (OM) will be promoting the presentation and launch of the Annual Statistical Report 2018 - Indicators of Immigrant Integration . The report will be presented by the Director of the Migration Observatory and Coordinator of…
Read More
Lisbon – Global Migration Film Festival
10/12/2018 14:00
(Teatro São Luiz, Rua António Maria Cardoso 38, 1200-027 Lisboa, Portugal)
The International Organization for Migration has announced the third edition of the Global Migration Film Festival, with the motto 'Inspire, Inform, Transform and Promote Inclusion'. The film festival is being held in Lisbon, with film screenings on 10 and 18 December 2018. This…
Read More
Warsaw – Conference of the National Platform of Cooperation on Integration
18/12/2018 10:00
(Centrum Zielna, Zielna 37, Warszawa, Poland)
The Polish National Platform of Cooperation on Integration will hold a conference on 18 December 2018 in Warsaw to exchange experiences on immigrant integration in cities, as well as to build broad partnerships of various institutions supporting the process of immigrant integration.…
Read More
Athens – IntegraFest 2018 – Another Path to Integration
15/12/2018 11:00
(Various locations, Athens, Greece)
The Greek Forum of Migrants is organising IntegraFest 2018 – Another Path to Integration. This is a four-day festival of events and activities to highlight the work of migrant communities and the practices they follow for their integration into Greek society. Festival programme Saturday,…
Read More
---
Latest News
Spanish prime minister announces Citizenship and Integration Plan in Marrakech
Spanish Prime Minister Pedro Sánchez has announced a new Citizenship and Integration Plan and a specific state fund to support immigrant integration. The announcement was made during a speech at the summit for the Global Compact for Safe, Orderly and Regular Migration (GCM) organised by…
Read More
New Specific Residence Authorisation policy implemented in Malta for rejected asylum seekers
On 15 November 2018, the Maltese Government announced a new policy regarding Specific Residence Authorisation (SRA) that provides status for individuals whose asylum claim had been rejected but who could not be returned. Applicants who are granted an SRA will receive a two-year residence permit…
Read More
For the first time in Greece, supported independent living for unaccompanied refugee girls
Two girls, Anita and Naya, are now living together in an apartment that is part of the NGO METAdrasi's Supported Independent Living for Unaccompanied Minors (SIL) project. The project offers unaccompanied refugee minors aged 16-18 an innovative support model to provide a smooth transition…
Read More
Spanish Government and UNHCR to carry out community sponsorship pilot project for refugees
The Spanish Secretary of State for Migration, Consuelo Rumí, and the UN High Commissioner for Refugees, Filippo Grandi, together with the Basque Government, have agreed to implement a pilot project on Community Sponsorship for the Reception and Integration of Refugee Persons in the first…
Read More
4,000 Dutch state language tests are on hold after social media leaks
One of the requirements for many third-country nationals in the Netherlands to obtain long-term residency or citizenship is the civic integration exam, which includes a Dutch language component that can be satisfied by passing the state exam on Dutch language (Nt2). But no one will be able to…
Read More
Winners of the 2018 #BeInclusive EU Sport Awards announced
The three winners of the 2018 #BeInclusive EU Sport Awards were recognised at a ceremony in Brussels on 27 November 2018. The awards showcase efforts to use sport to increase social inclusion for disadvantaged groups, including ethnic minorities, refugees, people with disabilities, and at-risk…
Read More
Gdansk, Poland wins 2018 Innovation in Politics Award for work in immigrant integration
An international jury of more than 1,000 people representing the 47 member states of the Council of Europe has awarded the 2018 Innovation in Politics Award, in the Human Rights category, to the city of Gdansk, Poland for its work on the Gdansk Model of Immigrant Integration . Gdansk was chosen…
Read More
---
Integration Practices Recently Uploaded
Community Project Mareena
The community project of the civic association Mareena focuses on the integration of migrants and refugees in Slovakia through the activities of community centres in three cities—Bratislava, Nitra and Košice. Community activities are the focal point of the project, which has three…
Read More
Share your own good practice with the rest of the community! Click here
---
Latest Funding Information
Europe: €16.2 million AMIF call for proposals to support integration of third-country nationals
The European Commission has opened for proposals a total of €16.2 million to support the integration of third-country nationals. The available funding comes from the Asylum, Migration and Integration Fund (AMIF), which supports actions promoting the efficient management of migration flows…
Read More
Czech Ministry of Interior offers funding to municipalities and civil society
The Czech Ministry of Interior is announcing two calls for funding applications for projects assisting immigrants in their integration journey. The first funding opportunity targets local authorities looking to address integration issues, while the second is meant for civil society organisations…
Read More
Funding opportunity – Social and labour market inclusion in the Czech Republic
The European Social Fund in the Czech Republic announces a new call for grant applications within the framework of the Operation Programme Employment. The goal of the call is to increase the employability of individuals endangered by social and labour market exclusion. A total of 200 million CZK…
Read More
---
Latest Documents
Global education monitoring report, 2019: Migration, displacement and education: building bridges, not walls
The Global Education Monitoring Report (GEM) is an annual report published by UNESCO to track progress towards the education targets in the UN Sustainable Development Goals (SDGs). The 2019 GEM Report focuses on migration and displacement. It presents evidence on the implications of different…
Read More
2018 Integration Report (the Netherlands)
Every two years, Statistics Netherlands compiles an Integration Report at the request of the Ministry of Education Social Affairs and Employment. The 2018 Integration Annual Report shows developments in demography, education, labour, income and benefits, crime, health, and social participation…
Read More
Flucht ins Autoritäre - Rechtsextreme Dynamiken in der Mitte der Gesellschaft
Laut der neuen Langzeitstudie der Universität Leipzig hat die sogenannte "Ausländerfeindlichkeit", die sich gegen Migranten und Minderheiten richtet, erneut zugenommen. Demnach vertritt rund jeder dritte Deutsche ausländerfeindliche Positionen, was sich besonders…
Read More
Arbeitsmarktintegration von Geflüchteten aus Sicht der Vermittler
Die neue Studie des Institut für Arbeitsmarkt- und Berufsforschung (IAB) zeigt, dass Sprachdefizite und fehlende Qualifizierung die größten Probleme bei der Arbeitsmarktintegration von Geflüchteten darstellen. Für die Studie hat das IAB eine Online-Befragung von rund…
Read More
---
---
Jan Dítko

2. 1. 19
Zdroj: migrationonline.cz