Czech Republic: Workshop on Class and nationalism in Central Europe and Beyond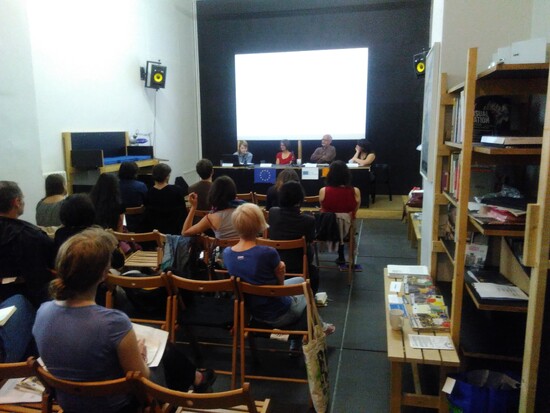 Partner: The Multicultural Centre Prague
Location: Tranzitdisplay Gallery, Prague
Date: 16 July 2016
Number of participants: 30
The Multicultural Center Prague organized a half-day workshop entitled "Class and nationalism in Central Europe and Beyond" the aim of which was to identify some of the causes behind the rise of nationalism in the Central European region, as well as explore how a weak class discourse contributes to this phenomenon, including the ways in which it interacts with the question of EU and non-EU migration in Europe.
The program consisted of two parts. In the first part three international guest speakers presented different perspectives on the interaction between labour, class, migration, and nationalism. Barbara Černušáková is a researcher with Amnesty International and studies race relations as a possible platform from which the interests of Roma workers in the Ostrava region can be mobilized. She presented her current research in sectors employing mainly Roma workers (specifically the urban services sector) and argued that race plays a central role in the recruitment of Roma workers as well as in the workers' own strategies of organizing.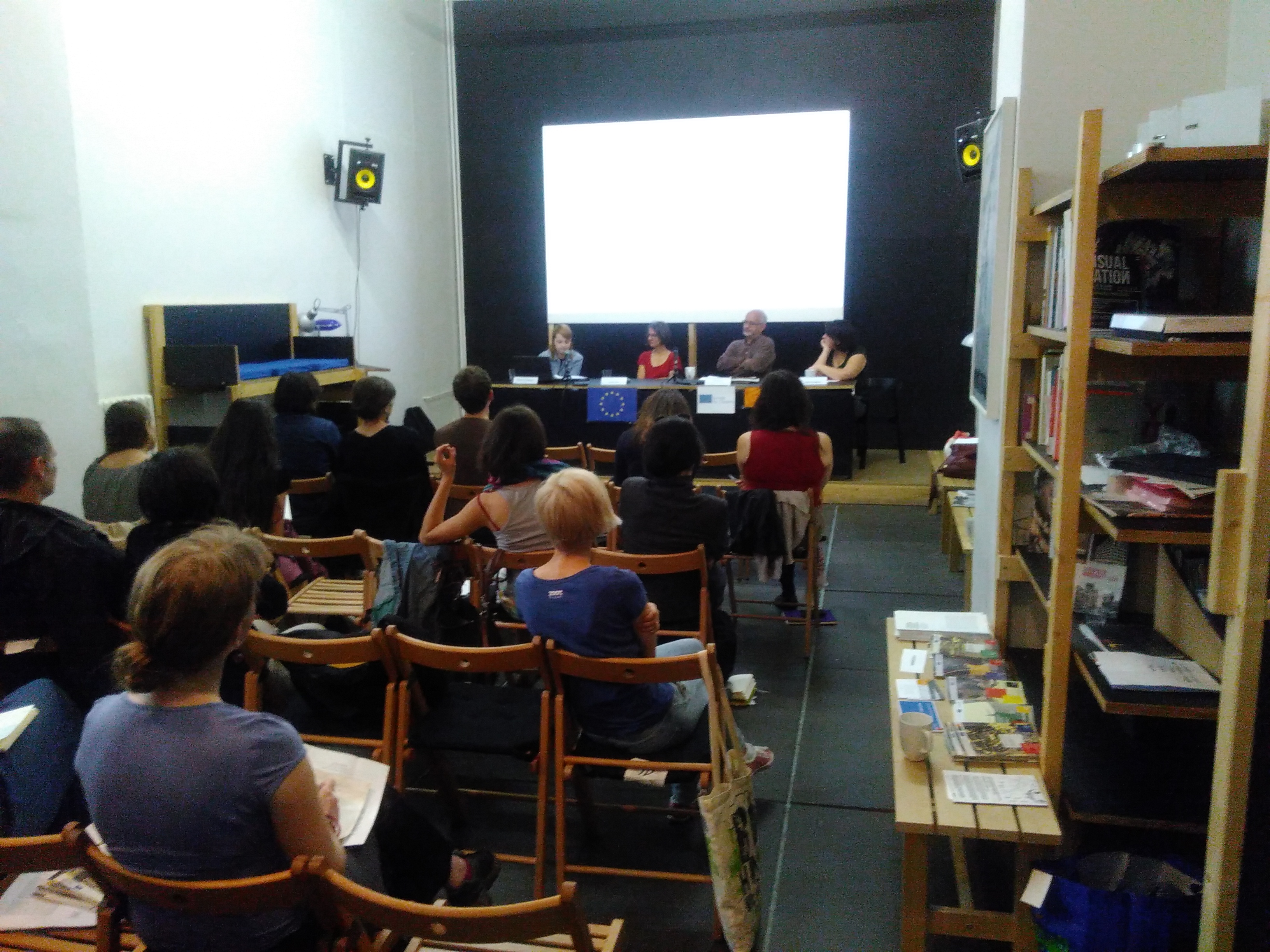 Justyna Kajta presented her research on which she collaborated with Adam Mrozowicki, and in which they studied the connections between new right-wing nationalism, social class and trade union organization in contemporary Poland. Specifically, they investigated whether new nationalist movements can be understood as class-based counter-movements, or whether they are heterogeneous class-wise and thus driven by other cultural or economic factors. They argued that economic insecurity "becomes a favorable ground for cultural exclusion [especially] in a context in which the forces of labour are weak and fragmented".
The morning session concluded with a presentation from Professor Aziz Choudry, who has been involved in researching alternative forms of organization of migrant workers in Canada, specifically ones challenging traditional union structures, such as the Immigrant Workers Centre in Montreal. Choudry argued that the spread of precarity offers an opportunity to consolidate a "workers identity", but emphasized the need to build such an identity using anti-racist and anti-sexist principles. Doing alternative organizing is certainly susceptible to various tensions and challenges, from a lack of support from traditional institutions to funding obstacles. However, strategic alliance building can prove to be effective in pushing for issues such as minimum wage or anti-deportation campaigns.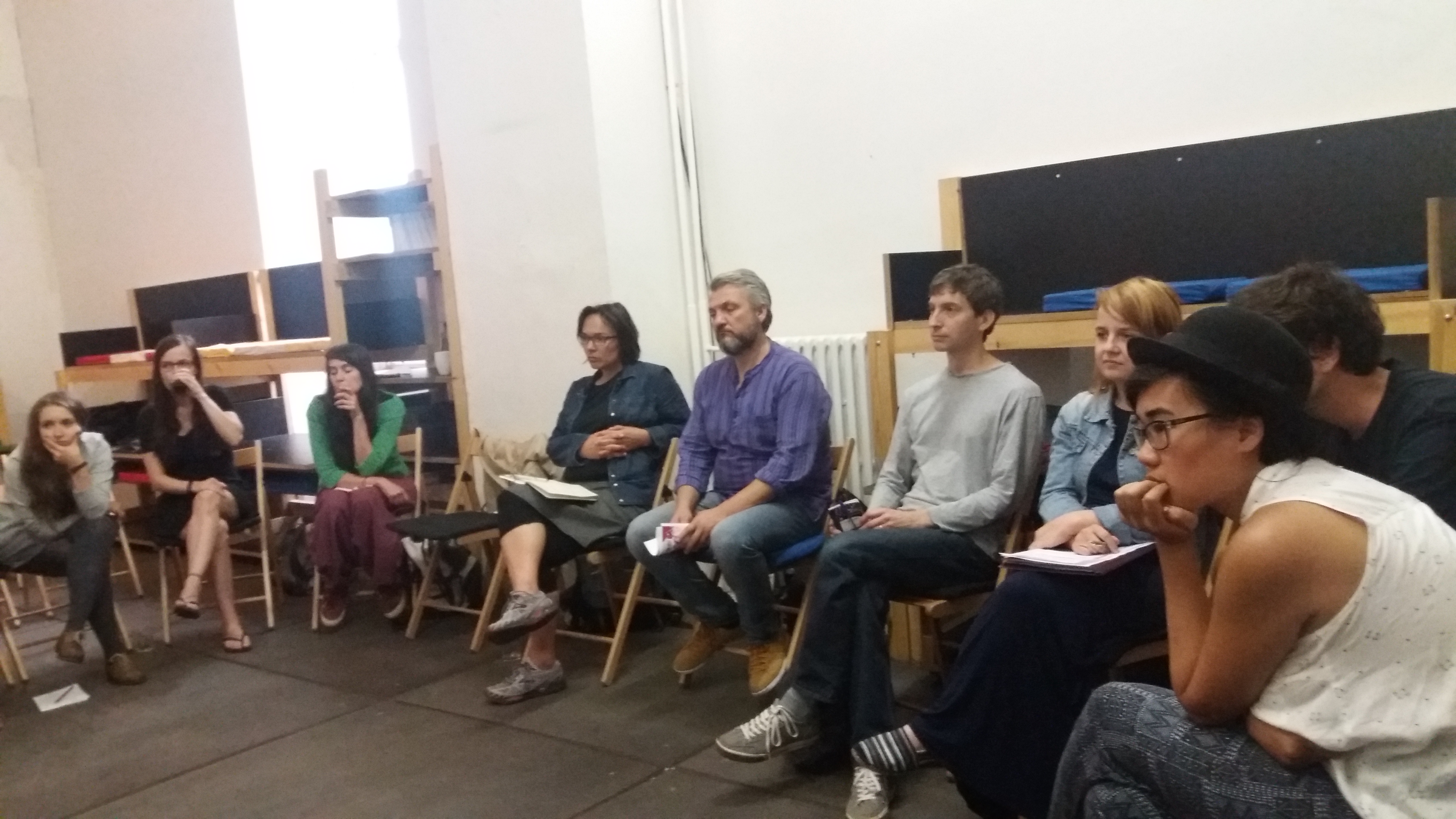 In the afternoon session the participants joined the speakers in an open workshop to debate whether union organizing was the most effective form of labour organizing, how to counter the rise of anti-migrant discourses, and how to build a "worker's identity". The participants included a very diverse crowd: representatives of NGOs working with migrants, actors in Czech and European social movements, both EU and non-EU migrant workers in the Czech Republic, and academics. The debate also focused on the rise of xenophobic and racist movements and radicalization of European communities. All participants agreed that they are committed to bringing the question of labour rights and issues into their own fields of study, work, and organizing.



The information on this web page reflects only the authors' views. The Education, audiovisual and Culture Executive Agency and the European Commission are neither responsible nor liable for any use that may be made of the information contained on this web page.
Adriana Qubaiová
Adriana Qubaiova is a PhD candidate at the department of Gender Studies in the Central European University in Budapest, Hungary, and is currently conducting research in Beirut, Lebanon.
30. 8. 16
Zdroj: migrationonline.cz