Comparative analysis: Voluntary and citizens initiatives´ before and after 2015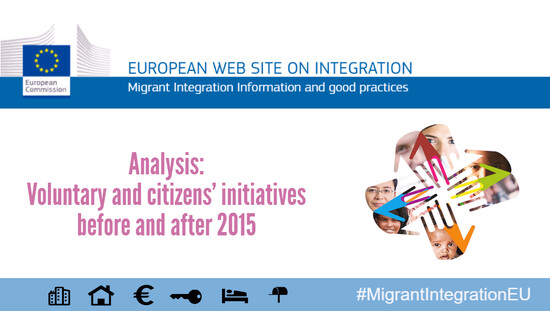 In 2015, thousands of ordinary people in all EU Member States have spontaneously welcomed newcomers and provided emergency front-line humanitarian assistance, through food, clothing and emergency shelters. As newcomers get into asylum procedures and integration programmes, many volunteers are trying to support their long-term integration and open up the public to diversity.
People-to-people and mutual learning activities are matching immigrants to mentors and peers with similar profiles and interests, and with time, space or resources to donate. A wider range of volunteers are now working on integration to create new ways of providing information, services, training and networks in all areas of life. Most of these new initiatives are not linked up with the main integration practitioners from state agencies or integration NGOs. Whether or not innovative voluntary initiatives are effective for integration and can become a structural part of the integration offer for all newcomers across Europe is therefore a critical question.
The European Website on Integration is providing the first-of-its-kind analysis of the new voluntary initiatives that emerged in all EU Member States. New initiatives are mapped, compared to the few long-standing voluntary initiatives and analysed for their innovation, added value and potential impact on integration. This analysis also looks at the involvement of new partners, such as businesses, students and the creative/tech industry. In the light of preliminary studies conducted in Germany, the issue of (improved) effectiveness, particularly through cooperation with integration practitioners, is addressed.
---
---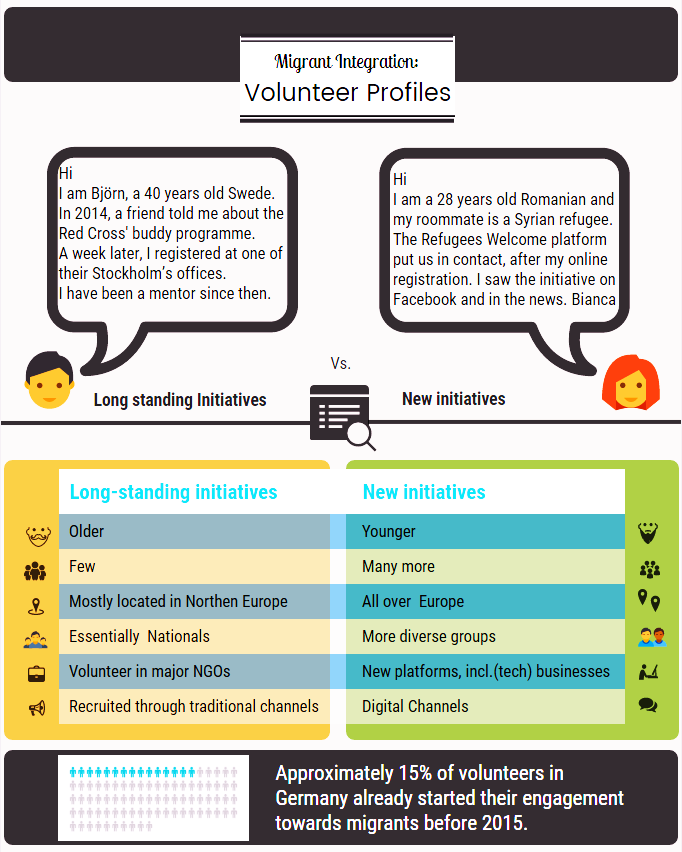 7. 11. 16