EWSI Analysis: Immigrant Housing in Europe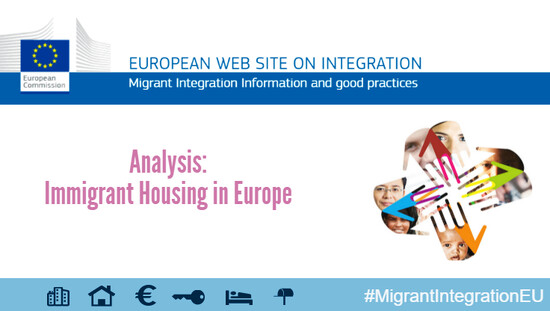 Housing is one of the most fundamental human needs. Who lives where and how tells a lot about a society, the opportunities and pathways available for integration, as well as about the inequalities and obstacles to social mobility. Housing has a major influence on immigrants' employment options, educational opportunities, social interaction with the mainstream society, and even their residence, family reunification and citizenship rights.At the same time, housing quality is a key outcome indicator of successful societal integration.
This analysis on immigrant housing in Europe provides an overview of the latest European information sources and guides users through the housing-related content on the European Website on Integration. It contains a comprehensive presentation of the state of immigrant housing in Europe, puts forward experts' policy recommendations, dedicates a section to refugees, highlights innovative national initiatives and indicates possible sources for further expertise on the issue.
Please visit Ewsi website for the whole analysis.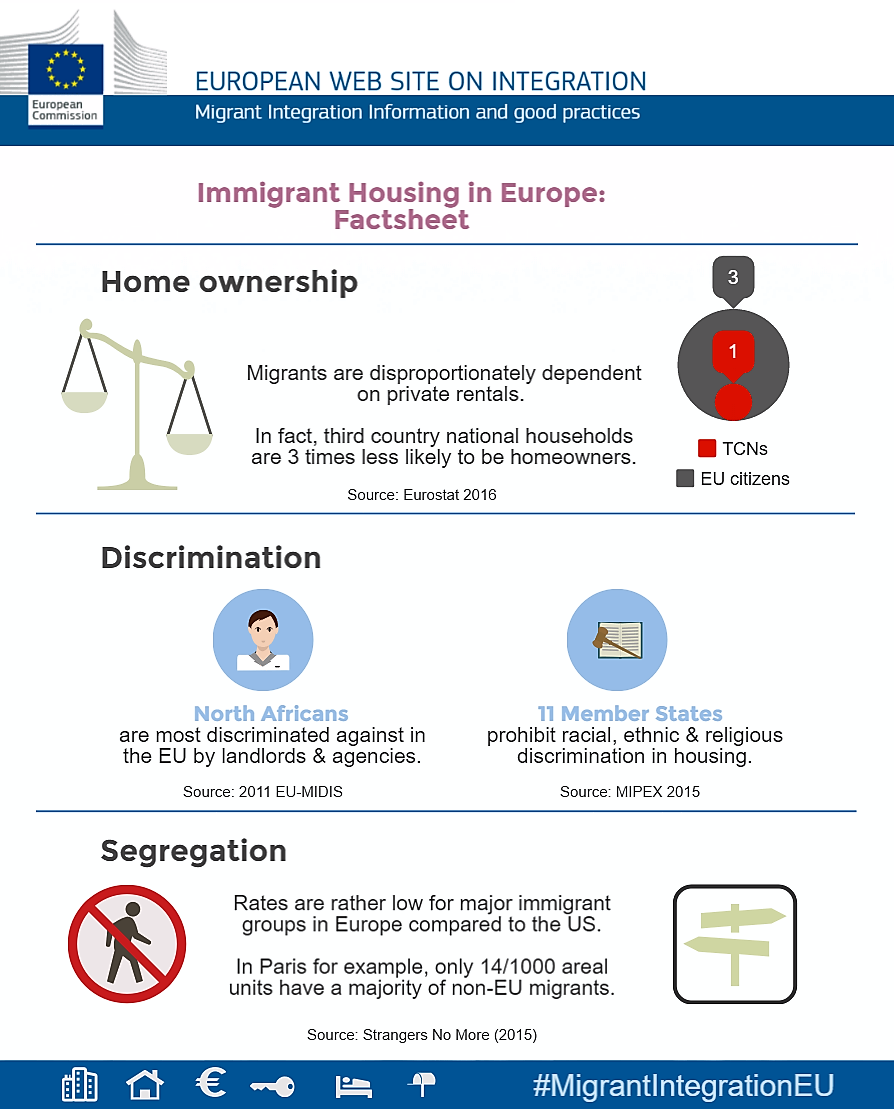 26. 10. 16