Integration of immigrants in the city of Pardubice
We are publishing the second research report, created as a part of the partnership project of Multicultural Centre Prague "Promoting Sustainable Policies for Integration". The report focuses on integration policy at local level, namely in the city of Pardubice - a regional capital in the North-East of the Czech Republic. The case study analyses integration activities and courses in Pardubice as one of the few cities which "actually does something about the integration of immigrants".

The research report was created as a part of the projects PROSINT and Flexi-in-Security, supported by European Commission and European Cultural Foundation.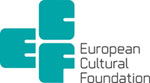 Blanka Tollarová
Blanka Tollarová is a sociologist focusing on migration studies, most importantly on the status of immigrants in receiving countries. During her PhD she researched the institutionalized ways of assistance to asylum holders in the Czech Republic. She has cooperated externally with the Multicultural Center Prague.
2. 8. 11
Zdroj: migrationonline.cz
---
For download