Study on the National Policy Frame for the Integration of Newcomers
The partnership project of Multicultural Centre Prague "Promoting Sustainable Policies for Integration" has come to its end. The project has focused on the research in the area of integration policy of the Czech Republic, in particular on integration measures at national level, integration policy at local level and integration of migrants on the labour market.
We are publishing first of the research reports, written by Karolína Babická. The research report with title "Study on the National Policy Frame for the Integration of Newcomers" is devoted to the development of migration and integration policies in the Czech Republic, especially focusing on the concept of migration-integration nexus which might be followed in the Czech Republic since 2000. The author analyses discourses on the migration-integration nexus since 2000 (political discource, public media discourse), moreover explains the effects of European policies on Czech agenda-setting in the area of migration and integration.

The research report was created as a part of the projects PROSINT and Flexi-in-Security, supported by European Commission and European Cultural Foundation.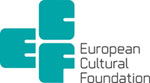 Karolína Babická
Karolína Babická works as migration and asylum policy and advocacy officer in European Brussels-based NGO. She holds a PhD in international law from Charles University in Prague and Odysseus Network Certificate in EU Migration and Asylum Law.
21. 7. 11
Zdroj: migrationonline.cz
---
For download