Fundraising campaign for the family of Mykola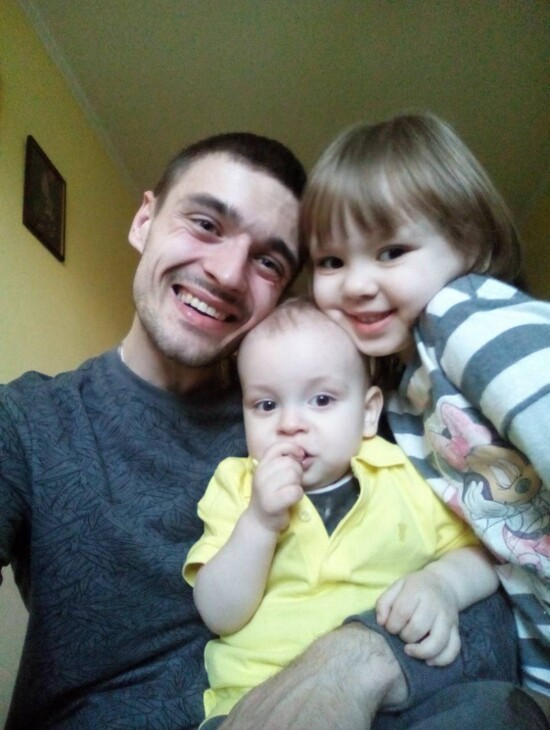 Mykola Shuruta (26) died on 7 December in the factory 'Borgers' in Rokycany, Czech Republic, which supplies parts for the automobile industry. A migrant worker, Mykola had come to the Czech Republic to earn money for his family who live in Western Ukraine. This fundraising campaign is organised to support the family of Mykola in this immediate period following his death, and to help solve practical issues which they are now facing.
According to the Czech media, Mykola was crushed by the machine he was working on in the early hours of the morning. Mykola was the family's only wage earner. His wife has been at home caring for their two small children, aged 5 and 2. One of the children, who has been disabled since birth, requires special care. To support Mykola's wife and children, please use the bank account "Charita for Ukraine" 55660022/0800.
Use the code (variabilní symbol) 1041 to support the family.
For payments from outside the Czech Republic use SWIFT: GIBACZPX and IBAN: CZ79 0800 0000 0000 5566 0022. Please, do not forget to include the reference to the receiver 1041.
This fundraising campaign is being organsied by Charita Czech Republic, and is supported by the Consortium of non-governmental organisations working with migrants in the Czech Republic, and by Diakonie ČCE - West.
In accordance with Act 117/2001 on public collections, five percent of the amount you donate will be used to cover costs of the collection.
Contact: martina.tomanova@charita.cz, tel. +420 731 646 938
17. 1. 18
Zdroj: migrationonline.cz