Czech Republic: Hearing I
As part of the "Testing EU Citizenship as Labour Citizenship: From Cases of Labour Rights Violations to a Strengthened Labour-Rights Regime" project co-funded by the European Union under the Europe for All Citizens Programme, 5 partner countries including Czech Republic, Romania, Italy, Lithuania and Germany, are Hearings with migrant workers from various economic sectors.
The Multicultural Center Prague held a Hearing with two groups of mostly EU-citizens as well as some non EU- citizens working in the Czech Republic and inquired about their experiences as mobile EU workers in various economic sectors, including construction, welding, manufacturing and tourism. Emphasis was placed on their working conditions, cases and issues of exploitation, labor rights violations, as well as on the role of law and regulatory institutions in ensuring the workers' rights as EU and non-EU citizens.
The interviewed workers reported serious cases of exploitation and labour-rights violations. For example, many workers in the tourism sector and the manufacturing industry were not given any contracts upon employment. In addition, some of the workers in the welding industry were promised "free food and housing", but none was provided, nor did they have access to medical insurance. Methods of addressing these violations included approaching the police who argued that a conflict over payment is not their area of intervention and recommended filing a case legally. The workers were further threatened and subjected to physical violence from the employer when they sought the police's help.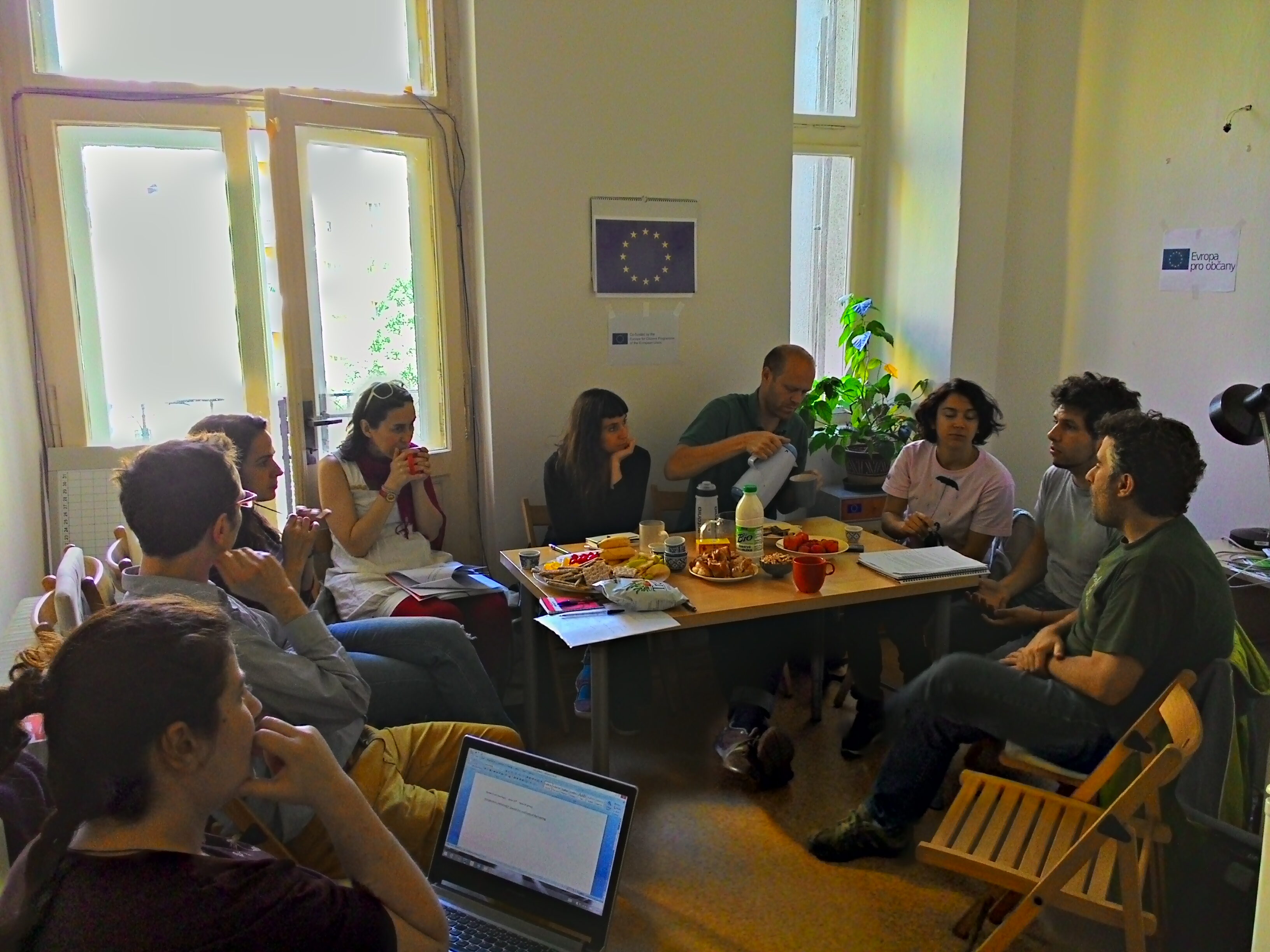 The hearing was followed by a public meeting in MKC's premises in which various workers met with a lawyer to ask for legal advice on labor rights and regulations. The discussions centered on the impossibility of seeking justice for violated working rights. The justice system is costly and complicated especially if one is a not a citizen in the country in which they are employed. The suggestion was proposed to enhance the role of a state authority or office such as labour inspection in enforcing sanctions against abusive employers and in helping the employees file their cases and obtain their rights. The judiciary is not flexible enough in terms of costs and time, but labor inspections can become more effective.
All suggestions were recorded and MKC is currently holding meetings with lawyers and labour rights experts to study possible policies and tangible recommendations, which we will discuss in Hearing 2.


The information on this web page reflects only the authors' views. The Education, audiovisual and Culture Executive Agency and the European Commission are neither responsible nor liable for any use that may be made of the information contained on this web page.
31. 7. 15
Zdroj: migrationonline.cz