Emotional mapping as a tool for participation of foreign pupils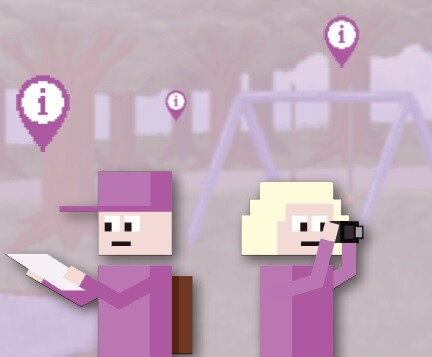 Emotional mapping is a great tool for the education of primary and secondary school pupils. Since working with maps is easy to understand regardless of language limitations, it is also a good tool for co-education with pupils with a migration experience.
It is likely that a large number of pupils perceive the public space around them as something given, unchangeable, or as a space whose shape is decided by "others". This feeling may be a barrier in the future to pupils' understanding of their rights and responsibilities in relation to urban space, and to their feeling as full citizens who can assert their interests and co-determine what affects them directly. Emotional mapping increases pupils' interest in the shape of the public space around them and can thus be an effective tool in the fight against social exclusion.
Before the actual emotional mapping, pupils need to be prepared for the work. They become familiar with the mapping materials, the area to be mapped and important concepts (e.g. public space). By working with maps, pupils can express their view of the city they are moving through. They have the opportunity to record their unique experience on maps, which may or may not be related to their own migration experience.
Emotional mapping is also an ideal tool to connect schools with the city or district where the school is located. The result of the sensory mapping is a source of useful and usable information for the municipal government and the educators in the schools.
Here is an example of an educational programme (in Czech) that was implemented in a school for pupils from low socio-cultural status backgrounds (here is a downloadable powerpoint presentation needed to implement the programme).
But there are also other ways to use the mapping materials to work with pupils in schools. During the pandemic COVID-19, for example, we worked with pupils to create help maps (pupils recorded on the maps where to get disinfectant and respirators, or listed the opening times of services during lockdown).
28. 7. 22
Zdroj: migrationonline.cz