Migration and the EU

Each European state used to develop its own policies for managing international migration in isolation. This was due to the differences in migration flows, social conditions, and the political environment. Since the 1980s, however, the EU has placed migration and asylum policy within its own integration efforts. Cooperation is already well-developed in the areas of border control, asylum systems and permanent residence permits. Recent years have been characterised by efforts to develop a common system of labour migration management, to deal with irregular migration and to cooperate with third countries in promoting migration and development. Our "Migration and EU" theme critically analyses the extent to which these goals are feasible, whether they are really shared by Member states, and whether European immigration and asylum policies can finally be unified.
The section was created within the project Bringing Awareness of Development Issues into Regions with the support of the European Commission.

Topic in E-library: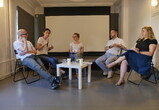 Partner: The Galician Foundation for Regional Development
Location: Państwomiasto, ul. Andersa 29, Warszawa
Date: July 1, 2016
Number of participants
: 22
Migration and the EU
Work and residence permits
Labour Migration
Poland
research reports and studies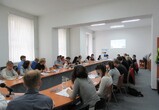 Partner: Multicultural center Prague
Location: Ministry of Labour, Prague
Date: 20 June 2016
Number of Participants: 50
Migration and the EU
Labour Migration
Czech Republic
articles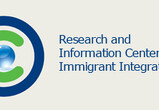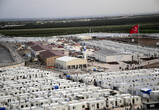 On 17 and 18 March there was an EU summit in Brussels in order to confirm the agreement between Turkey and the EU from 7 March. The outcomes of the summit with regards to the joint statement with Turkey is a unprecedented plan to legalise (but not legitimise) violations of fundamental human...
Migration and the EU
EU
articles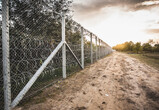 Heads of OPU and the Slovak Human Rights League, Martin Rozumek and Zuzana Števulová, presented in the Visegrad Revue their proposal for the V4 countries and urged them to take a constructive approach in shaping the future EU asylum and migration policy.
Migration and the EU
Refugees in CEE
Integration
EU
Slovakia
Czech Republic
Poland
Hungary
articles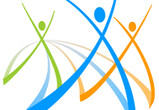 E-Newsletter
13 January 2016 / Issue 77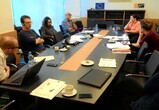 Migration and the EU
Work and residence permits
Labour Migration
Romania
Germany
Czech Republic
research reports and studies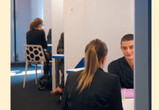 Freedom of movement of citizens constitutes one of the core values of the European Union and is closely linked to European citizenship. There is, however, a heated debate in many of the destination Member States about the impact of intra-EU mobility on their public services. The debate centres on the 'welfare magnet hypothesis', which holds that migrants, including mobile citizens from ...
Migration and the EU
Migration and Development
Integration
EU
research reports and studies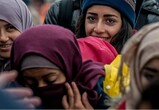 Migration and the EU
Gender and Migration
Integration
EU
Hungary
articles