Migration in Central and Eastern Europe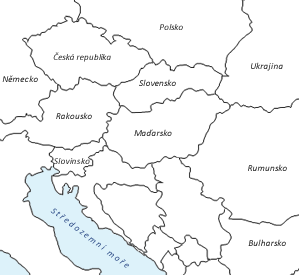 European Union
A court ruling upholding a Slovak national's right to vote in October's municipal elections has unexpectedly opened the way for around 110,000 EU nationals with temporary residence in the Czech Republic to go to the polls. The State Electoral Office announced on Monday that additional ballots were being printed to allow all EU nationals to take part in local elections regardless of their residence...
Migration and the EU
EU
Czech Republic
articles
Trafficking in human beings for the purpose of forced criminal exploitation is an increasingly significant phenomenon in the European Union. Adults and children are trafficked and forced to commit crimes such as cannabis cultivation, ATM theft and benefit fraud or forced to beg. In recognition of its increasing incidence and reports by frontline professionals, EU Directive (
Migration and the EU
Labour Migration
EU
Czech Republic
research reports and studies
The very first event of the European Platform on Asylum and Migration (EPAM)[1] dedicated to family reunification was organised in May 2014. It brought together EPAM Members, national practitioners and the European Commission for a training and brainstorming meeting.
The author attended the meeting as a representative of one of the E...
Migration and the EU
Integration
EU
articles
The European Council agreed on a set of conclusions, among them the strategic agenda of key priorities for the next five years, which includes a chapter "Freedom, security and justice" dealing with migration. Priorities in this area are based on an effort to increase institutional cooperation in the inner space of the European Union on the one hand and on superiority of the Union toward...
Migration and the EU
Labour Migration
EU
articles