Vote in the Czech municipal elections!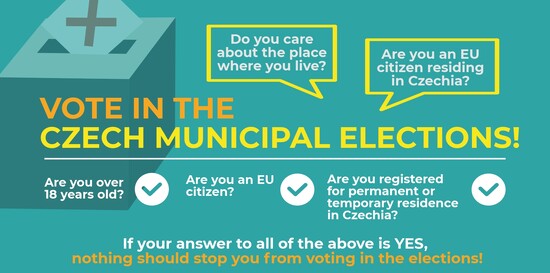 Are you an EU citizen residing in Czechia? Do you care about the place where you live? You can vote in Czech municipal elections!
How to do it? Consortium of Migrants Assisting Organizations and People in Need prepared information materials about the elections for you (where to register, where to get the ballots or what documents to bring to election room). The flyers are available in Romanian, Bulgarian, English, German and Czech.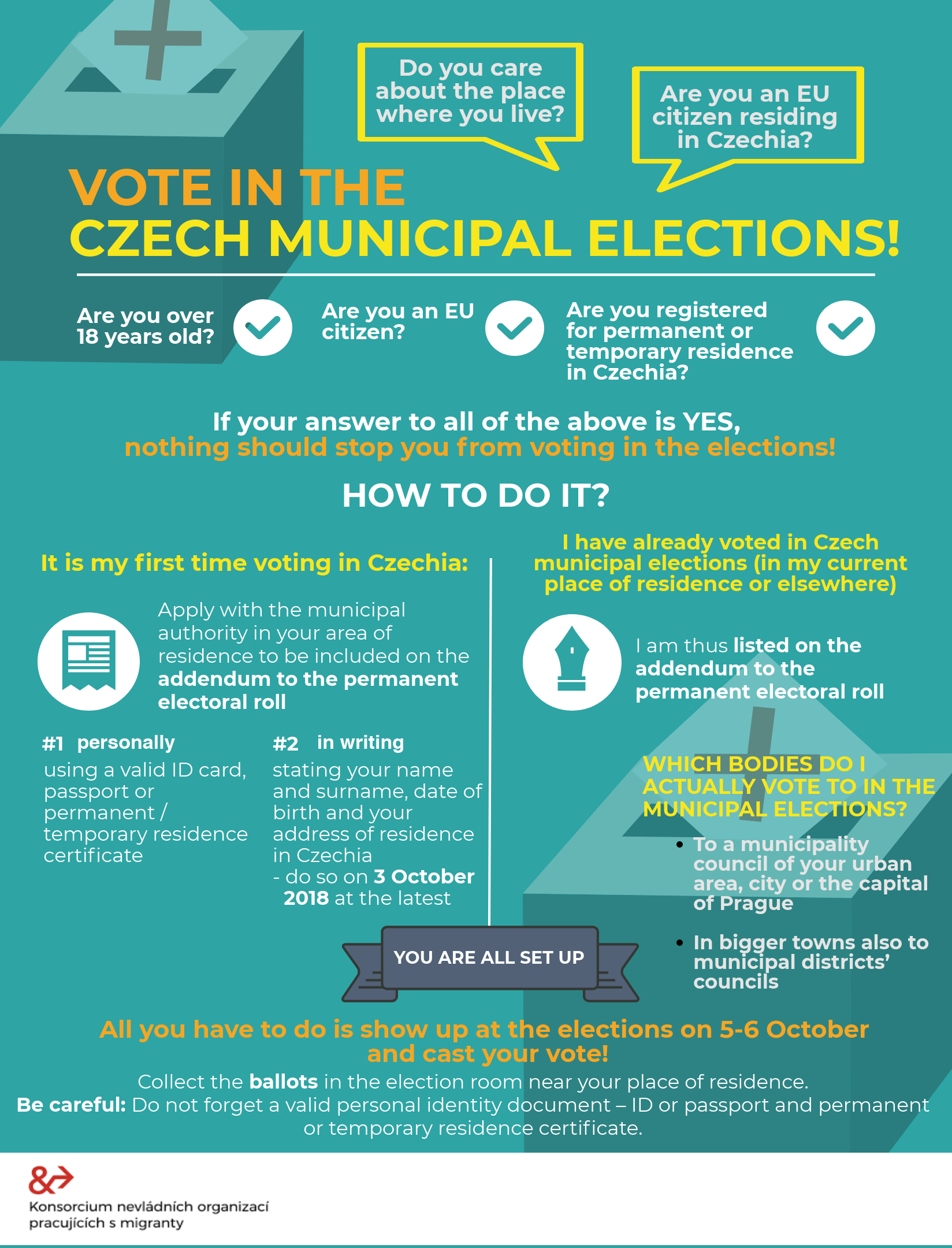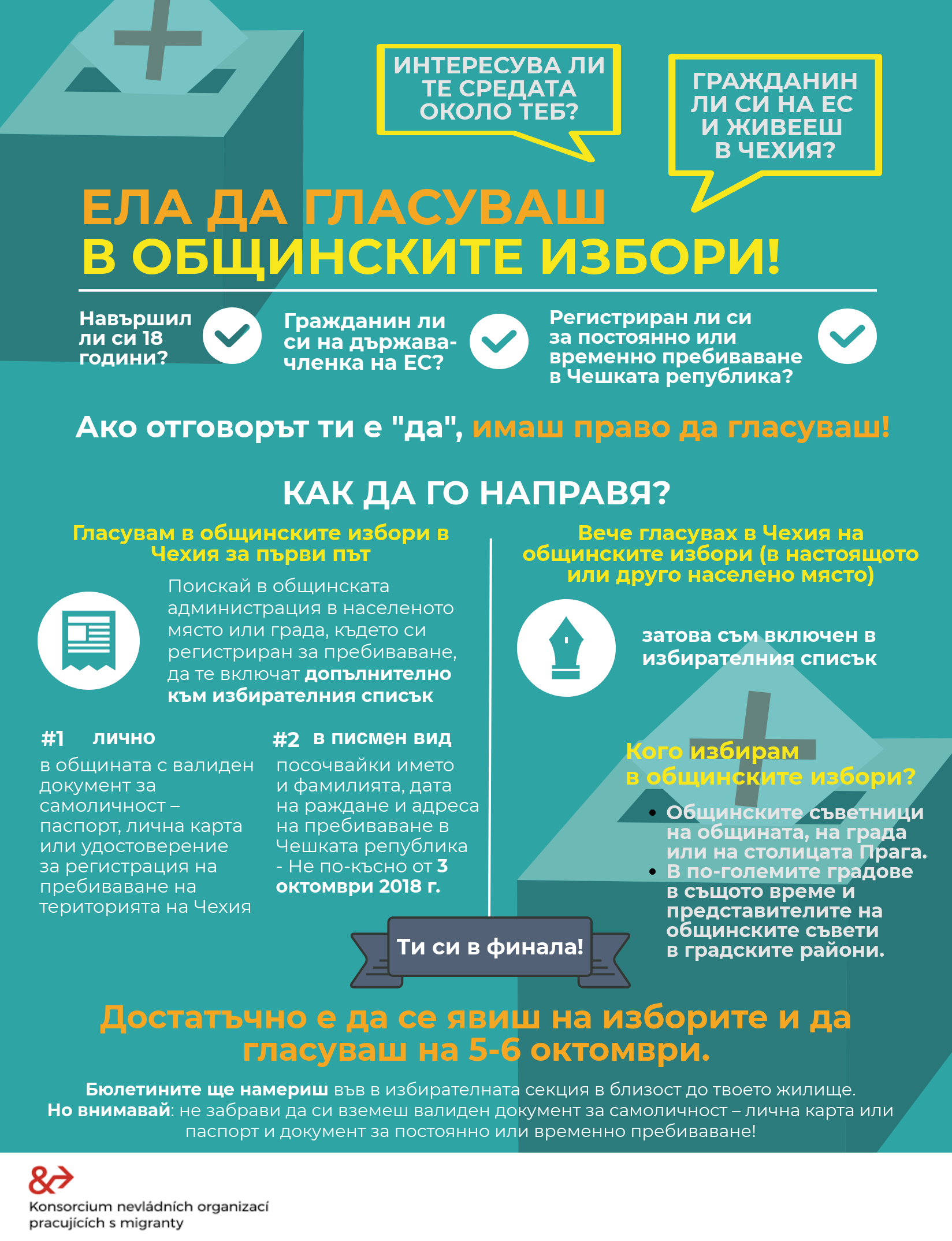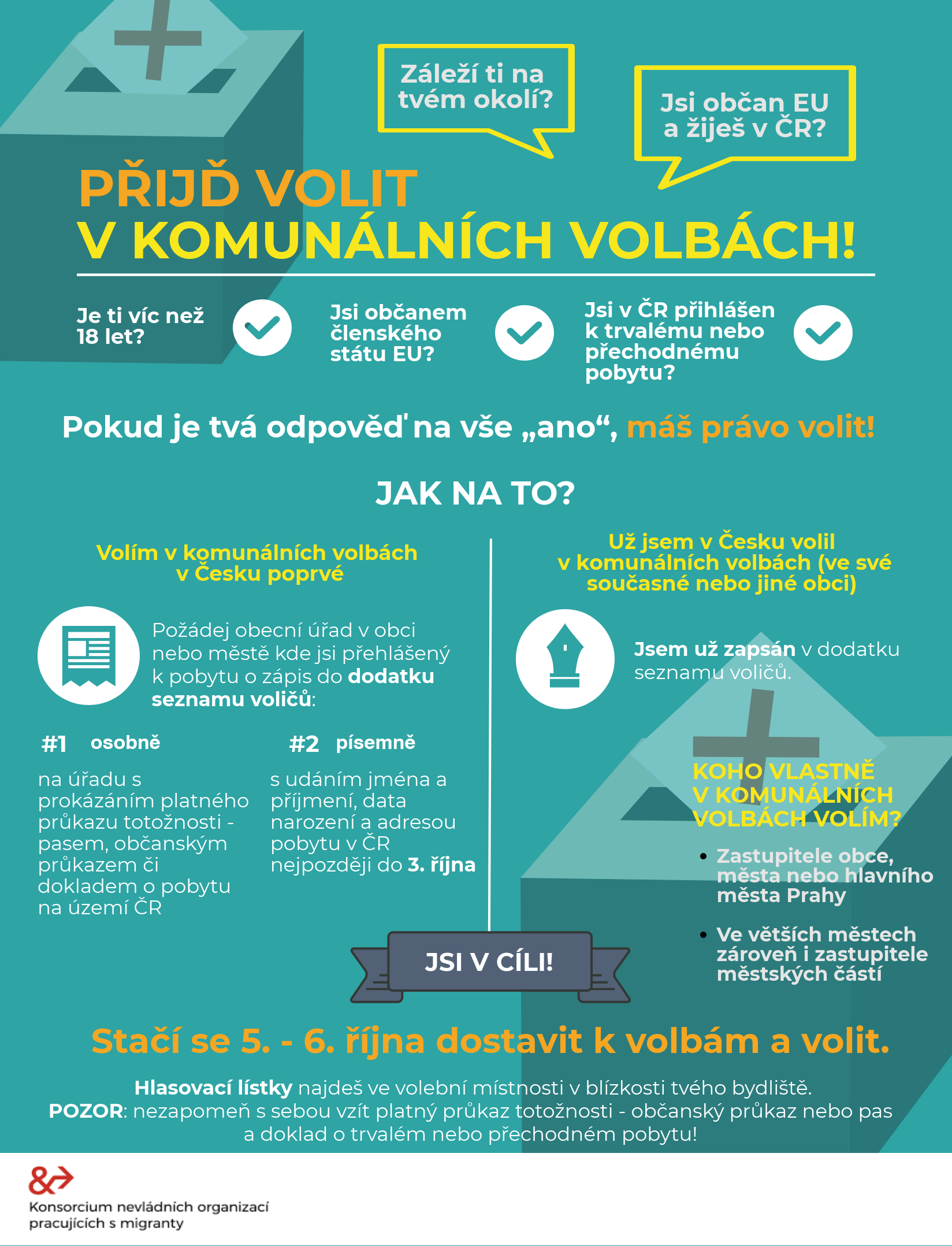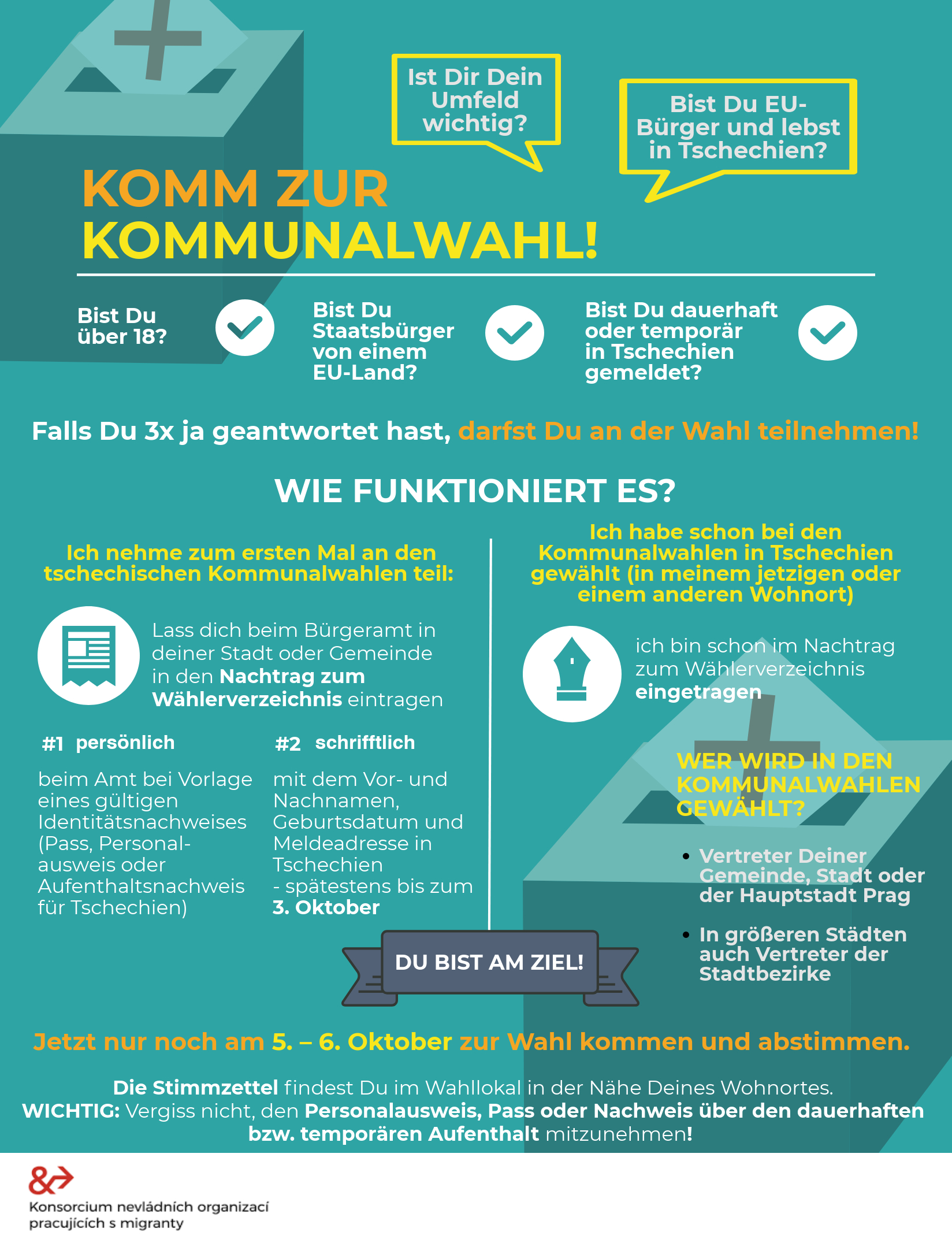 Masha Volynsky

24. 9. 18
Zdroj: migrationonline.cz