Compliance Reports: Foxconn in Pardubice, Czech Republic, June 2018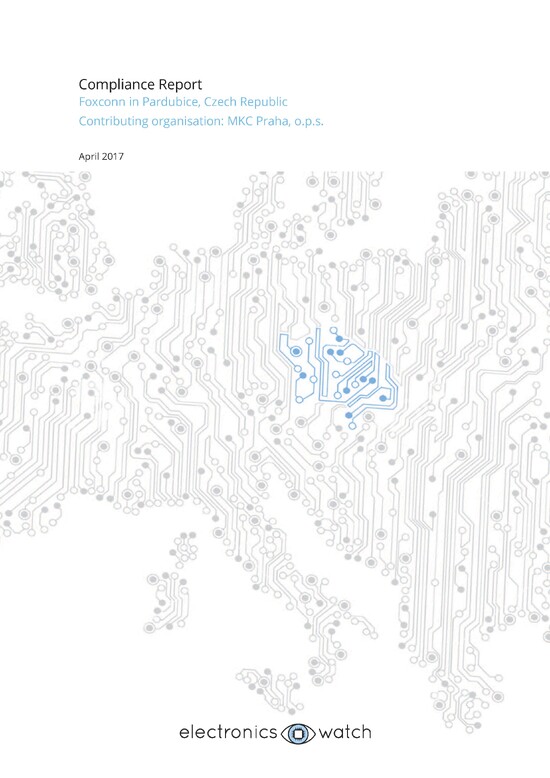 The reports highlight the problem of precarious employment and income insecurity of the indirect workforce, their unpredictable working hours and late shift notifications, and their lack of information concerning their own wages and bonuses as well as improvements in these areas.
Electronics Watch has monitored and reported on labour standards compliance at the Foxconn factory in Pardubice, Czech Republic, since April 2016, and originally shared these reports with the trade union, Foxconn, HP, a leading buyer, and affiliates in 2017 (see our transparency policy). Readers should note that information in the reports may no longer be up to date. Electronics Watch welcomes comments and suggestions from readers regarding issues that should be further investigated. Note that the most recent findings begin on page 51 in the combined report.
Foxconn (the trading name of Hon Hai Precision Industry) is the world's largest contract manufacturer. It manufactures and develops computers, communications and consumer products, and components for many of the best-known electronics brands. Foxconn CZ operates two plants in the Czech Republic. The one in Pardubice serves as the company's regional base for Europe, the Middle East, and Africa.
Read the full report here.
5. 6. 18
Zdroj: migrationonline.cz