Procházka: Minulost pražských kaváren
Zveme Vás na další procházku v rámci projektu Praha sdílená a rozdělená, tentokrát po pražských kavárnách.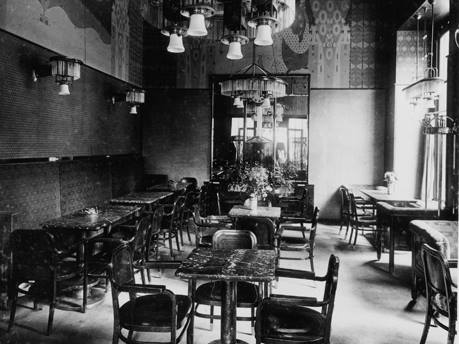 "Jak zvláštní to je, že všichni Pražané chodí do kavárny – ne, nejsou
tojen bohémové, odpadlíci a dámy lačnící po dobrodružství; také otcové rodin a spořádané ženy v domácnosti chodí v různých denních dobách po všechmožných kavárnách, ovšem ne jako rodina, ale většinou každý zvlášť, číst nebo pracovat (…)", vzpomíná na začátek 30. let v Praze malířka židovského původu, autorka mnoha situačních kreseb z pražských lokálů, Hella Guthová. Po významných pražských kavárnách, místech politických diskuzí, setkávání umělců a každodenního života česky i německy mluvících
Pražanů vás provede historička umění Eva Bendová. Společně objevíme místa bývalé první pražské velkokavárny, kavárny Arco, Continental nebo Edison.

Akci pořádá projekt "Praha sdílená a rozdělená" Multikulturního centra Praha za podpory Česko-polského fóra a Roberta a Marcie Popperových.

Vstupné je jako vždy zcela zdarma, sraz je v 16:00 Havlíčkově ulici, u boční fasády Masarykova nádraží.
To the project:Prague Shared and Divided
| | |
| --- | --- |
| date: | 25.10.2017 16:00 - 19:00 |
| place: | Havlíčkova ulice, Praha |
| organised by: | MKC Praha |
There are no events for this month.