Towards stronger transnational labour inspection cooperation (STRONGLAB)
Theme:
The labour intensive industrial and agriculture sectors in the V4 have experienced a significant increase in labour migration from Ukraine as well as from other European states. Labour migration (both non-EU and EU) poses a number of challenges for the regulation of labour markets (e.g. undeclared work), particular localities and for migrant workers with little knowledge of their rights (labour exploitation). Whereas labour mobility increasingly reaches transnational aspects, regulatory bodies (labour inspectorates, NGOs, trade unions usually) work mostly at the national levels. In spite of the incentives for more transnational cooperation (e.g. Enforcement of Posting Directive), there has been an insufficient support network in cross-border cases involving "extreme" labour rights violations.
About the project:
The project will first analyse patterns of labour migration and rights violations of immigrant workers in the V4 with special regard to Ukraine as a sending country. Country-specific reports will fill gaps in providing up-to-date information on labour rights violations and possible remedies, also focusing on the shady role of intermediary practices in recruiting, leading to the exploitation of migrant workers. Second, on the national levels, the project will strengthen incentives for cooperation among labour inspections, NGOs and other actors providing assistance to migrant workers. In Ukraine, the involvement of new actors in the support of migrant workers will be sought. On the international level, the project would create fora for experience sharing of good practices and joint action.
Labour migration from Ukraine into the V4 states has had a growing importance in public debates. Many V4-based employer associations have been calling for migration liberalization to offset the lack of workers. Liberalisation of labour migration for non-EU migration from Ukraine and other countries, however, remains controversial in the V4 states while less so for EU mobility. There is a pressing need for international exchange in order to find regional, socially and legally acceptable solutions, institutionalizing the cooperation and regular exchange of labour inspections and other important actors. There is an interest in such cooperation on the part of V4 labour inspections due to such cases as the posting of temporary Ukrainian workers by Polish companies to Czechia.
Duration of the project: 01/02/2017—31/07/2018
Partners:
Fundacja "Nasz Wybór"
Centrum pre výskum etnicity a kultúry
AnBlokk Kultúra- és Társadalomtudományi
Charitable Foundation "Zaporuka"
Leading partner of the project: Multicultural Center Prague
Project coordinator: Sára D. Vidímová, sara.vidimova@mkc.cz
---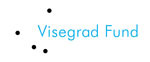 Project is funded by The Visegrad Fund and by The Ministry of Foreign Affairs of the Kingdom of the Netherlands. www.visegradfund.org, www.minbuza.nl.