Refugees in CEE
What does it mean to be a refugee in Central and Eastern Europe? How do newly created or dissolved borders influence refugees' strategies? What are the social, psychological and political aspects of the process of integration of refugees? In what ways are refugees involved in transnational networks and how does that affect their lives? How is the status of international protection differentiated and what is its impact on protection and social status of refugees?
The section Refugees in CEE explores forced migration in Central and Eastern Europe, it points out similarities and differences in the experience of various actors involved in forced migration and it views the problem of refugees in Central Europe from different perspectives. It is presents diverse personal experience and problems that asylum seekers and refugees have come through, but also analyses of asylum policies and public policy measures concerning refugees on national and European levels.
Photograph by Valeriy Pankov.
Topic in E-library:
Migration and the EU
Refugees in CEE
EU
articles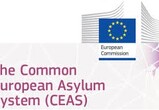 Consortium of Migrants Assisting Organizations in the Czech Republic (Consortium) [1] has been closely following the proposals on the reform of the Common European Asylum System (CEAS) put forward by both the European Commission and the Council. This policy brief aims to summarize the Commission's proposals published in the spring/summer 2016 in light of fur...
Migration and the EU
Refugees in CEE
EU
Czech Republic
articles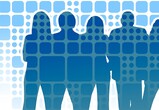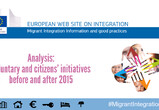 In 2015, thousands of ordinary people in all EU Member States have spontaneously welcomed newcomers and provided emergency front-line humanitarian assistance, through food, clothing and emergency shelters. As newcomers get into asylum procedures and integration programmes, many volunteers are trying to support their long-term integration and open up the public to diversity.
Migration and the EU
Refugees in CEE
Integration
EU
research reports and studies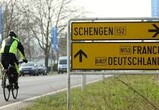 The European Values (EH) think tank, as many politicians and actors in Czech society, has recently begun actively focusing on questions of migration. In the beginning of June 2016, EH published a policy paper titled A Sustainable Immigration and Asylum System in the EU. The following article is a response to EH's proposal, in which two basic problems are highlighted: missing critical dat...
Migration and the EU
Refugees in CEE
Integration
EU
Czech Republic
articles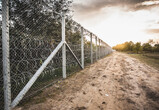 Heads of OPU and the Slovak Human Rights League, Martin Rozumek and Zuzana Števulová, presented in the Visegrad Revue their proposal for the V4 countries and urged them to take a constructive approach in shaping the future EU asylum and migration policy.
Migration and the EU
Refugees in CEE
Integration
EU
Slovakia
Czech Republic
Poland
Hungary
articles
The Heads of Government of the the Visegrad Group countries (V4) adopted a
joint statement
at the beginning of September regarding the refugee situation in Europ...
Migration and the EU
Undocumented Migration and Regularisation
Refugees in CEE
Integration
EU
Czech Republic
We are calling on the Czech government to reconsider its position on the adoption of Syrian refugees, and permanently relocate at least 15 Syrian children patients and their relatives into the country. It would be a very minimal gesture of solidarity of our country, which completely ignoring the current refugee crisis in the world and in the European Union.
Refugees in CEE
Czech Republic
articles
Dr. Mansour Al-Rajab is originally from the Syrian town of Homs, where he built his own clinic and worked as a doctor until the Syrian Civil War left his clinic destroyed and caused him to flee to the Czech Republic, his current country of residence.
Refugees in CEE
Czech Republic
interviews
The report was commissioned and funded by the Office of the United Nations High Commissioner for Refugees, Regional Representation for Central Europe. The aim of this report is to offer a detailed account on the access to employment for beneficiaries of international protection in Bulgaria, Poland, Romania, and Slovakia.
Labour Migration
Refugees in CEE
Slovakia
Poland
research reports and studies