Labour Migration

Although foreigners have the right to equal treatment in the Czech labour market, in practice, they are more vulnerable for various reasons. In general, access to employment is harder for them, they are paid less for the same work and they tend to be exposed to worse working conditions. At the same time, the migrants' position in the labour market plays a crucial role in their process of integration into society.
The individual texts also address how migrant workers affect the Czech labour market and the impact of their presence on the competitiveness of the local labour force. The whole topic examines these and other often difficult-to-answer questions which labour migration raises.
Topic in E-library:
This is the July issue of the European Web Site on Integration's newsletter.
Please find below ...
Migration and the EU
Labour Migration
Integration
EU
projects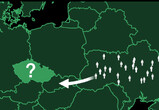 Do you know what is posting of workers? What problems are most commonly connected to posting? Do these problems affect Czech workers as well? And what are peculiarities of temporary labour migration from Ukraine to Czech Republic?Labour MigrationEU Ukraine Czech Republicprojects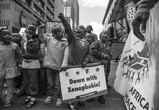 South Africa, a country infamous for its legacy of colonialism, racism, and policy of apartheid has struggled with mounting xenophobic sentiments towards migrant workers from other African nations along with South Asia. Some individuals have even gone to t...
Labour Migration
articles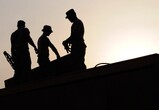 Polish trade unionists have already realized the presence of a significant number of foreign workers in the country and are ready to help them. But there are several problems ahead: migrants need legal advice rather than trade union inte...
Work and residence permits
Labour Migration
Poland
articles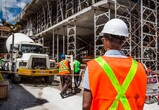 New research focusing on the patterns of wide-spread Ukrainian labour migration to Visegard Group (V4) countries unveils a common trend of unfavourable working conditions for migrant workers. Labour rights violations, precarious employment and substandard wo...
Work and residence permits
Labour Migration
Ukraine
Slovakia
Czech Republic
Poland
Hungary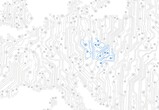 The reports highlight the problem of precarious employment and income insecurity of the indirect workforce, their unpredictable working hours and late shift notifications, and their lack of information concerning their own wages and bonuses as well as improvements...
Labour Migration
Czech Republic
research reports and studies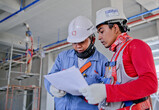 In September (27-28.11) MKC team gathered with representatives of several NGOs and Universities across Europe for two days preparatory meeting launching the brand new international project.
Work and residence permits
Labour Migration
EU
Ukraine
Czech Republic
We are proud to present you with results of our research "Towards stronger transnational labour enforcement cooperation on labour migration" (STRONGLAB). The main output of the research are five country reports giving an insights into patterns of labour migration and rights violations of migrant workers.
Work and residence permits
Undocumented Migration and Regularisation
Labour Migration
Ukraine
Slovakia
Czech Republic
Poland
Hungary
research reports and studies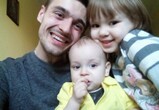 Mykola Shuruta (26) died on 7 December in the factory 'Borgers' in Rokycany, Czech Republic, which supplies parts for the automobile industry. A migrant worker, Mykola had come to the Czech Republic to earn money for his family who live in Western Ukraine. This fundraising campaign is organised to support the family of Mykola in this immediate period following his death, and to hel...
Labour Migration
Ukraine
Czech Republic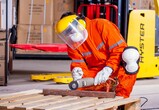 Press Release, Prague, December 11, 2017
Working six days per week, twelve hours per day, lack of possibilities to negotiate even an unpaid leave or lacking health and social insurance. These are the working conditions faced by some migrant workers in the European Union. Even in the Czech Republic, the labour market has been undergoing restructuralization towa...
Work and residence permits
Labour Migration
EU
Ukraine
Czech Republic
projects