European Web Site on Integration
Theme:
The European project "European Web Site on Integration" is a partnership project of Multicultural Centre Prague. The main activity is to add information focusing on the integration of immigrants to the website integration.eu. The texts deal with examples of good practice, scholarly articles about integration, links and funding opportunities. The website provides information about the integration of immigrants from all member states of the EU.
Contact:
Jan Dítko
Phone: (+420) 296 325 345
E-mail: jan.ditko(et)mkc.cz
The project is supported by the European Commission.
---
Project outputs: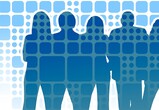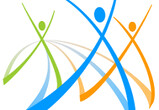 E-Newsletter
14 October 2016 / Issue 86
This 86th issue of the European Web Site on Integration's newsletter features a selection of the latest news, funding opportunities and documents in the field of integration, as well...
Integration
EU
articles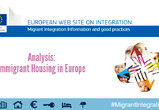 Housing is one of the most fundamental human needs. Who lives where and how tells a lot about a society, the opportunities and pathways available for integration, as well as about the inequalities and obstacles to social mobility. Housing has a major influence on immigrants' employment options, educational opportunities, social interaction with the mainstream society, and even their residence, ...
Integration
EU
research reports and studies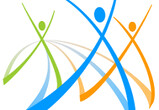 E-Newsletter
13 July 2016 / Issue 83
Dublin - Young Voices EU Consultation: Diversity, Connectivity, Inclusion
This is the 83rd issue of the European Web Site on Integration's newsle...
EU
articles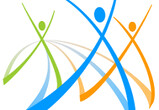 E-Newsletter
14 June 2016 / Issue 82
Last Tuesday 7 June, the European Union adopted its Integration Action Plan of Third-Country Nationals. The Plan provides a comprehensive framework to support Member States' efforts in developing and strengthening their migrant integration policies, and describes the concrete policy, operational and financial measures the European Commiss...
Integration
EU
articles